Congratulations to all members who successfully tested for their level of rank! Special Recognition - Bryon Bermodes (Guro Level Tatlo), Ronen Totonchi (Lakan Antas Tatlo), Ayush Narayan (Lakan Antas Isa), Gary Bruestle (Titled Guro Level Dalawa).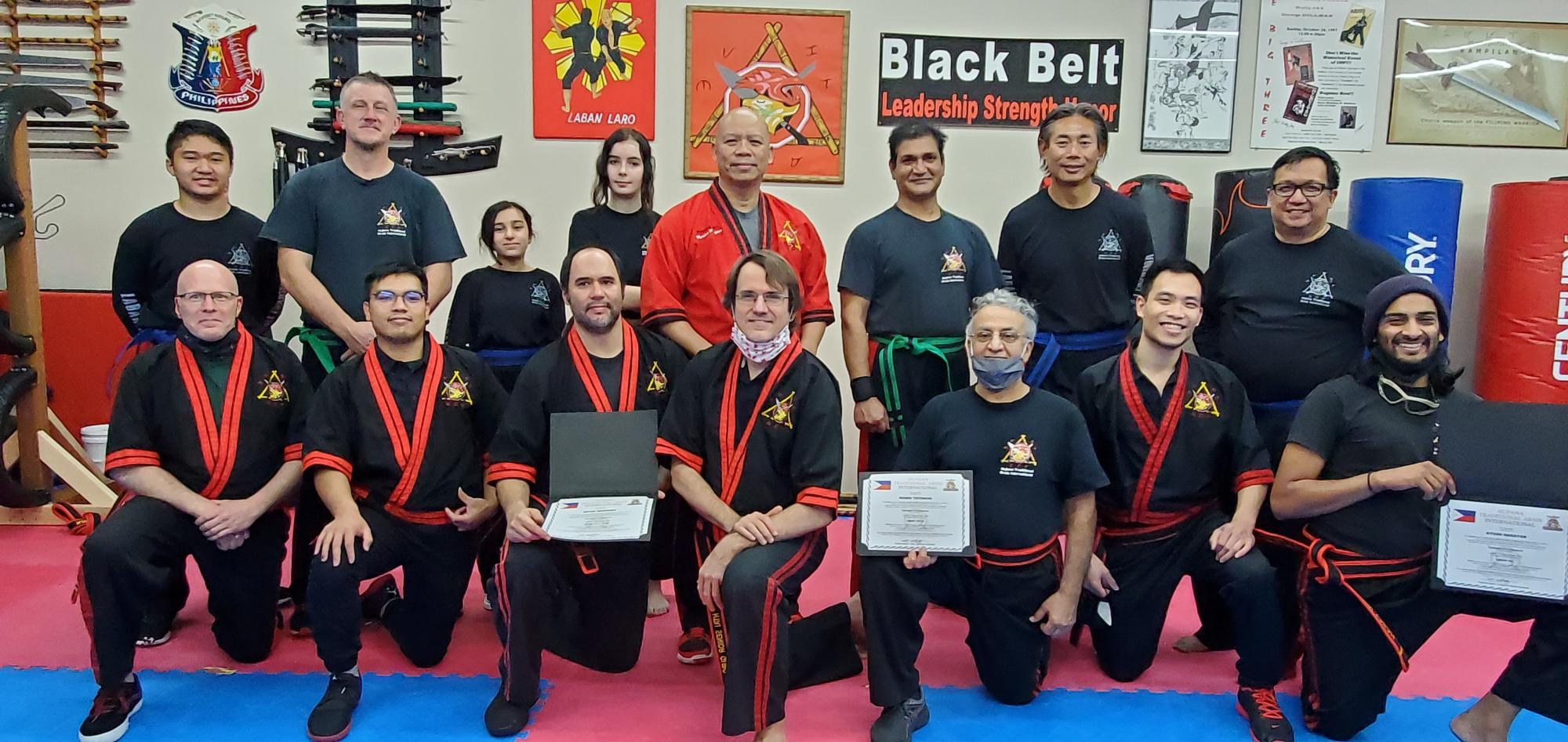 Would you like to host Punong Guro Hufana for an authentic Filipino Martial Arts group training or seminar?
Contact PG HUfana today! Introduce your adults students to Filipino Martial Arts of ARNIS-KALI-ESKRIMA, a combative, self-defense oriented training system utilized by some of the top military operators and law enforcements worldwide. FMA is an ancient fighting system of the Philippines that continues to be practiced today at traditional martial arts schools (Karate, Taekwondo, Kenpo and more) around the world. FMA can be an excellent supplement to any existing martial system, or learn its purest form. Increase your student's weapons skills and proficiency. Do not limit your students by limiting your martial/self-defense program. PG Hufana will customize the seminar curriculum to meet your needs and goals. For further interest, contact PG Hufana today and book your seminar day well in advance!