Our Academy opened its doors to the public in early 1991, and officially as "Bellevue Martial Arts Academy" on November 1, 1991. It all began with Myrlino Pascua Hufana, a true "Guro" of Martial Arts! His journey in the martial arts began at the young age of 7 under the tutelage of his father, Ysmael Rivera Hufana, Sr., an Eskrimador and an amateur 3-round boxer in the Philippines. The family-lineage Eskrima is traced back to his great-grandfather, Theodoro Hufana, a priest from Madrid, Spain. The basics of eskrima and boxing was taught to Myrlino and his two younger brothers at a young age, while they also learned Karate at a local Dojo in Yakima under the late Shihan Morris L. Mack. In Junior Highschool (Lewis & Clark), Myrlino joined the wrestling team, baseball team, and track and field, where he continued to gain success through highschool.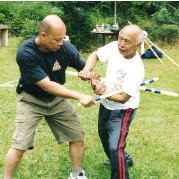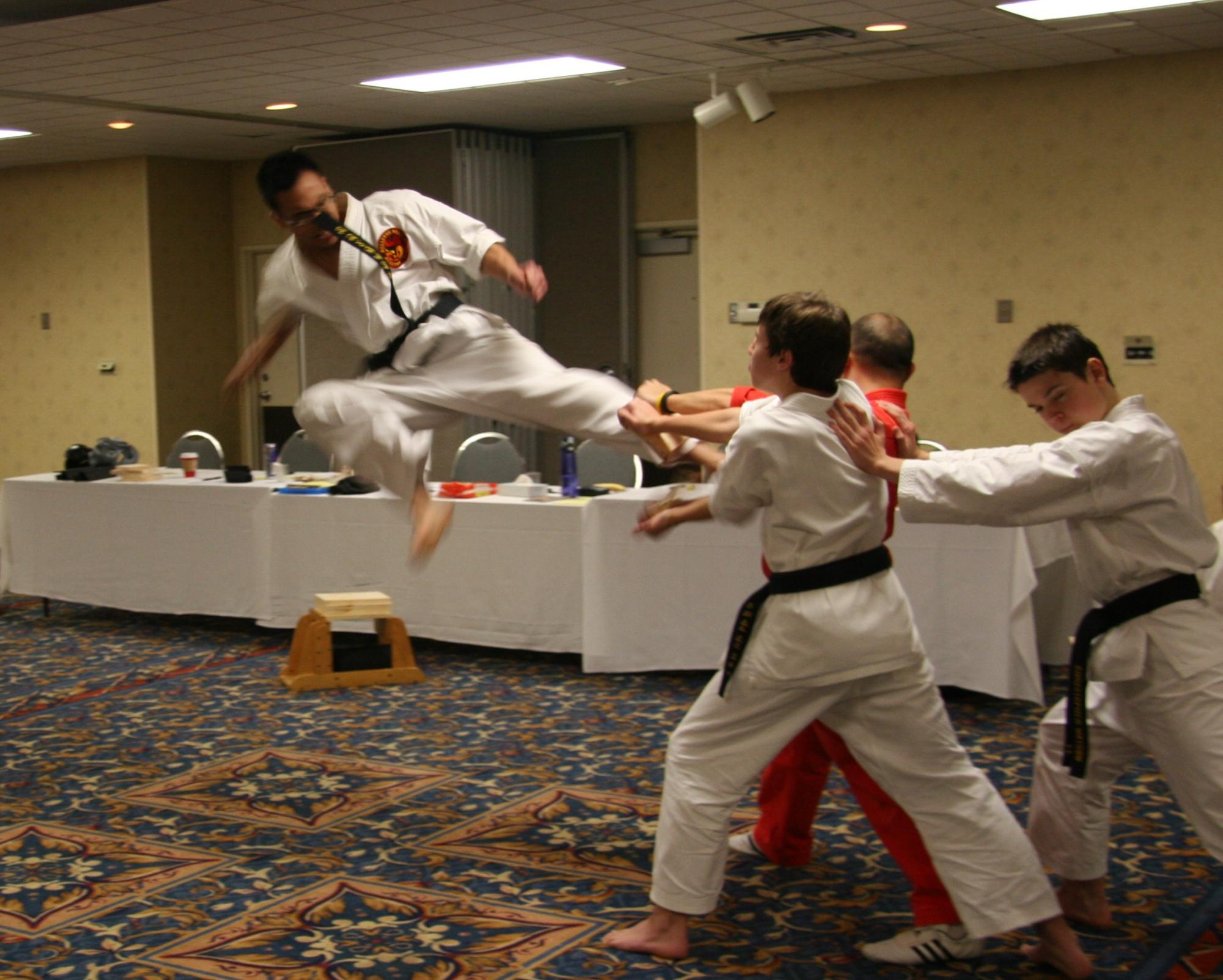 Since 1969, Punong Guro Myrlino P Hufana, aside from his father, has trained and learned from some of the top teachers of Filipino Martial Arts. Two of such notables are Professor Remy Amador Presas (Modern Arnis, IMAF, MAFP), where he earned the rank/title of Punong Guro (Principal Teacher/Chief Instructor) on 10/15/1998, and Grandmaster Ramiro U. Estalilla, Jr. (Estalilla Kabaroan Eskrima), where he earned the rank/title of Certified Instructor (6th Dan) and Associate Grandmaster on 8/14/2005. PG Hufana continues to learn from GM Estalilla with the emphasis on Largo-Mano. Other training and fighting principle influences came from other top teachers - GM Roland Pintoy Dantes, GM Conrad Manaois, GM Antonio Diego, Master Ariel Flores Mosses, and more.

Aside from PG Hufana's extensive experience in FMA, he's also trained in Taekwondo and Traditional Taekwondo since 1982, earning several Black Belts with ATA, ITKT and HTF. Master Hufana earned his 5th Degree Black Belt/Master Instructor on 6/24/2000. He continous to teach at his family-owned martial arts studio - Bellevue Martial Arts Academy LLC since 1991. He also oversee 3 of his associate schools lead by some of his top instructors 0 HTAI Anaheim (Maestro Edwin T Peregrino), HTAI Ellensburg (Guro Chase Devore, Maestro David Devore), and HTAI Seattle (Senior Guro Edward EJ Sabiniano).
Today, Bellevue Martial Arts Academy offers several classes in Traditional TAEKWONDO and HTAI Arnis Systems (Filipino Martial Arts) to students of all levels. Punong Guro/Master Hufana is assisted by his top HQ Instructors - SG/Master Michael R Hufana, Master Lizelle Hufana Casey, Kyosanim Gary Bruestle, and Guro Bryon Bermodes.
We are a traditional school with modern training methodology while keeping primary fighting principles of combat in the forefront. We always accept students with good intentions, strong inner determination to excel and improve themselves in every way through martial arts training.
Start your incredible martial arts journey with us! Come in for your "First Free Class" and ask for our current PROMO!