Welcome to our official website! The home of Bellevue Martial Arts Academy and Hufana Traditional Arnis Int'l, established in 1991. We offer classes in Traditional TAEKWONDO (I.T.F. Patterns) and authentic Fililpino Martial Arts of Arnis/Eskrima/Kali. Our entire Martial Arts program emphasize SELF-DEFENSE as a focal point of our training, maintaining martial traditions and effectiveness of each system.
We encourage everyone to take up martial arts training for its natural benefits - developing physical fitness/coordination, mental health/focus, and character improvement. Martial Arts is excellent for children, teens, women and men!
Start your Martial Arts training today and build a lifetime of worthwhile experience! Schedule your appointment today for your FREE Trial Session! You can also complete the questionnaire below and we will respond ASAP.
We Are Open!!! Our Academy is open with

some

limitations and follow CDC health & safety protocols to meet federal/state/local requirements. Contact us today to see if we have availability for new students. Take care!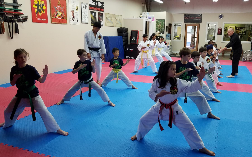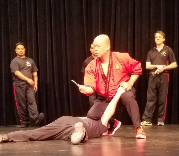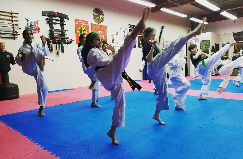 We are located at the Overlake Business Parks
Look for building #4