Established in 1991, Bellevue Martial Arts Academy offer several programs!
We have complete programs in Traditional TAEKWONDO (ITF Patterns, Korean Martial Arts of Self-Defense) for Kids (5-12) and Teens/Adults. We also offer authentic training in ARNIS/KALI/ESKRIMA (aka Filipino Martial Arts, Filipino Combative Arts). As one of the most advanced and authentic FMA schools in the Pacific Northwest, most classes are taught in Tag-Lish (Tagalog and English) and lessons in Pilipino Warrior Culture.
We also offer Private Lessons for those who have limited training commitment and those with occupations requiring special attention to Self-Defense.
Our entire Martial Arts program emphasize SELF-DEFENSE as a focal point of our training, while maintaining martial traditions and important cultural lessons.
Schedule your FREE Trial Session! by completing the questionnaire below.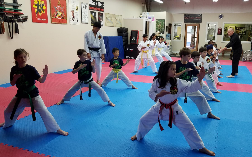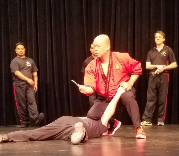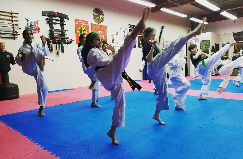 We are located at the Overlake Business Parks
Look for building #4
We are a School of SELF-DEFENSE and WELLNESS Academy
Daily practice of Martial Arts and Healthy habits attain better physical and mental health outcomes, resulting to greater abilities. Mind, body and spirit are not just simple words. They are a perfect combination of practice that makes a true Martial Artist indomitable.