Welcome to BELLEVUE MARTIAL ARTS ACADEMY!!!
Our Academy (BMAA/HTAI) was established in 1991, offering classes in Traditional TAEKWONDO (I.T.F. Patterns) and authentic Fililpino Martial Arts of Arnis/Eskrima/Kali.
We have separate Taekwondo programs for kids (ages 5 to 12) and teens/adults with focus on learning ITF Taekwondo Patterns, One step Self-Defense, Contact Sparring and Breaking. Our entire Martial Arts program emphasize SELF-DEFENSE as a focal point of our training.
Our HTAI ARNIS is a specialized program for teens/adults only as its core training is based on weaponry (edged, impact) with empty hands translations. It's perfect for those looking for a more direct approach to self-defense and combatives with various ranges.
We encourage everyone to take up martial arts training not only for its natural benefits from rigorous training, but also for its character and mental benefits. Martial Arts is excellent for children, teens, women and men!
Start your Martial Arts training today and build a lifetime of worthwhile experience! FREE TRIAL for your first class! For further inquiry, please complete the form below and we will get back to you ASAP.
We have reopened for Phase 2 on June 24th!!!
We will update our site

once

approved for Phase 3. Stay healthy be safe!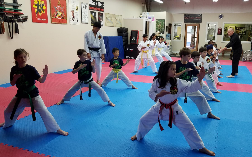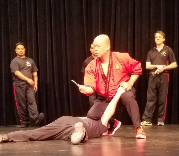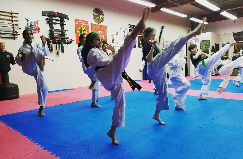 We are located at the Overlake Business Parks
Look for building #4
Schedule an appointment for your
Currently available on Fridays, 4 - 5 pm. FREE Trial includes a 15 minutes training session and 15 minutes interview.